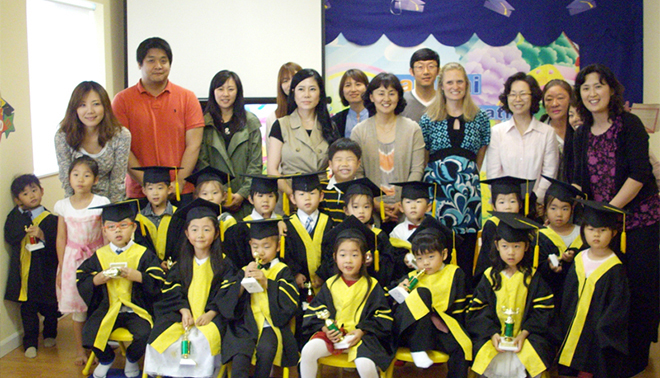 Welcome to Bambini Montessori Learning Center!
Bambini is a English-Korean bilingual School. "Bambini" is an Italian term with the meaning of "children." We have been serving the community since 2010 in Lynnwood. Our leaning center has a license from the Washington State Department of Early Learning (DEL) for children between 2 years through 6 years old. Our school is accredited by Montessori Institute of America specialized in the instructional methodologies of Montessori education.
Our clean, bright, spacious and organized building and classrooms have been architecturally designed and scaled appropriately for children within them. At Bambini, you will find children smiling, learning and engaged. You see teachers committed to the education of children intellectually, socially, emotionally, physically and spiritually.
While we hope that you find our site informative and engaging, there really is no substitute for coming to Bambini and seeing our school in action. Please schedule a time to visit and watch our amazing school in action. Ask us questions and explorer whether Bambini is the right fit for your family.